Welcome new Pelicans! As future boarding students, you might be wondering about this great new adventure you're about to embark on. At Loomis, students and faculty from around the world and from diverse backgrounds and experiences form a strong, inspiring, and welcoming community like no other, and we can't wait to have you join us. Our dorm faculty, in particular, work hard to make your dorms a home away from home. They will get to know each of you and support you throughout your journeys at Loomis. And they help make life in the dorms fun! From planned activities like dorm Olympics, cookouts, or surprise common room festivities to spontaneous late-night talks and hallway gatherings, you will have an unforgettable experience. It may seem a long way away, but in a few months, on some winter night after you're finished with sports or play rehearsal or whatever activity you're doing, you will walk back to your dorm, be greeted warmly by some of the best friends you will ever make as well as favorite faculty, and realize that Loomis really feels like home. We look forward to being part of this with you!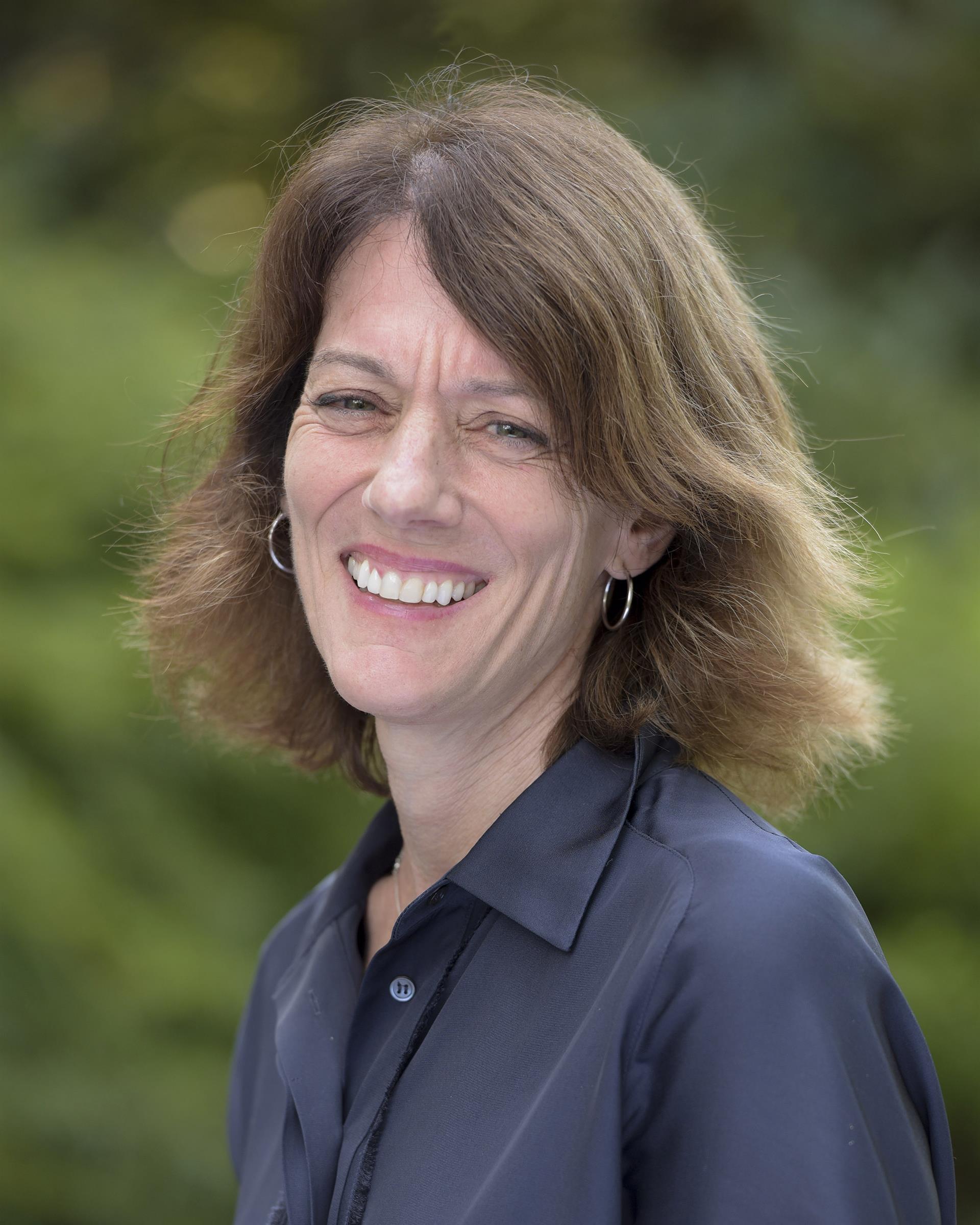 Mary Liscinsky
Dean of Student Life
Welcome from the Head RAs
Hello and congratulations on getting into Loomis! We, Theo and Calabria, are the Head RA's (Resident Assistants), or the students responsible for making dorm life a blast. Essentially, we work with other dorm leaders around campus to organize dorm events like dances, dodgeball, talent shows, and even a film festival throughout the year. As seasoned Pelican veterans, when we look back on our four years at Loomis, we reminisce on experiences like late-night conversations, pizza nights, and dodgeball matches that allowed us to connect with other students from all around the country and the world. We strongly believe that Loomis dorm life is an incredible experience that forms lifelong friends, teaches important lessons, and creates amazing memories. Congratulations on your acceptance to Loomis Chaffee, and we wish you the best of luck with your decision!

Theo Hallal and Calabria Defazio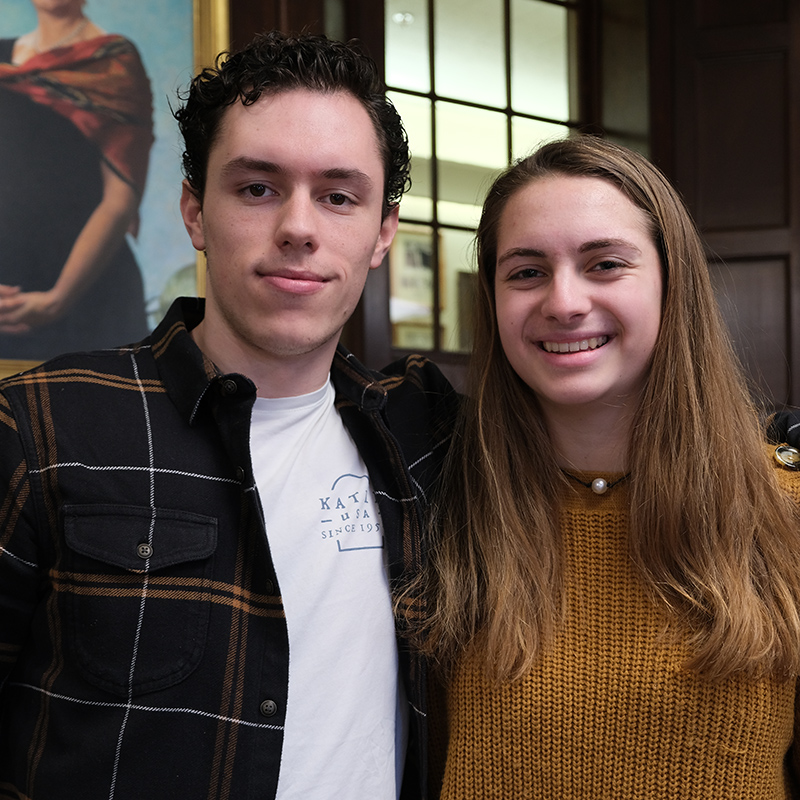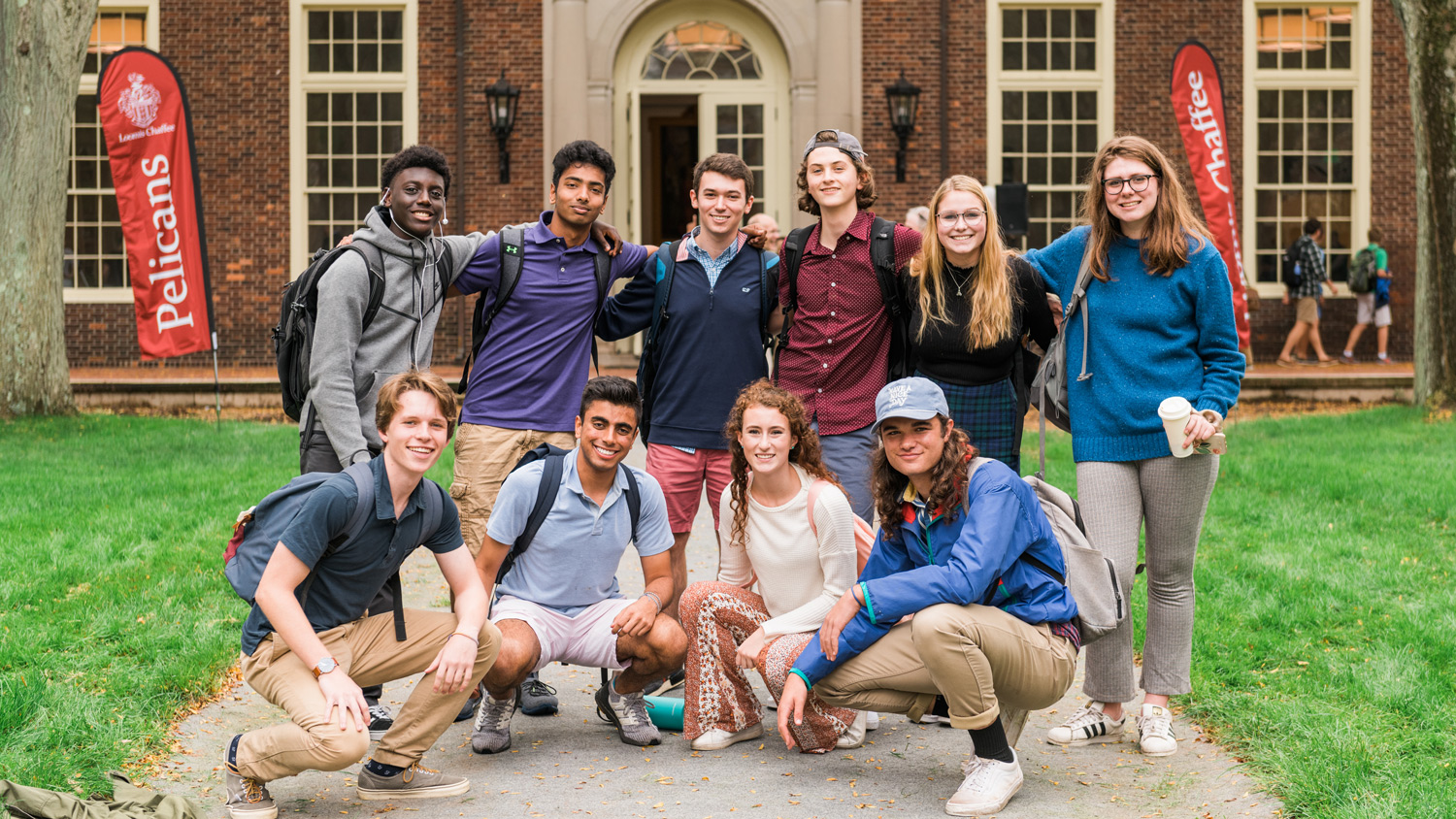 Pelican Conversations with Head Tour Guides: Get Your Questions Answered via Zoom!
Join us Thursday, March 19 at 5:30 p.m., 6:30 p.m., or 7:30 p.m. EDT.

Registration information has been emailed to all future Pelicans. Space is limited, so register today!

Contact us at 860.687.6400 with any questions!
Take a look at some of our Instagram stories featuring students living the Loomis life!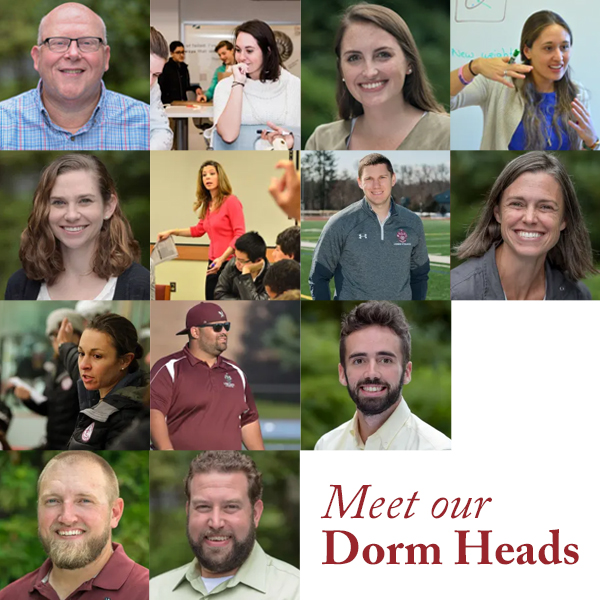 Meet all our dorm heads and learn a little more about what makes living at Loomis a great experience.
Take a look inside some of the places our students call their "home away from home."
Frequently Asked Questions
For the answers to the following questions, visit our website.
What is life like in the dorms?

What are my dining options on campus?

What is there to do on the weekends?

How are dorm and roommate assignments made?

When will I find out about my housing and my roommate?

Will I be able to be in touch with my roommate ahead of time?

What furniture is provided in each dorm room?

What do I need to bring to school?

I have heard that there is a dorm life curriculum. What is that?

Will I get homesick?

How will my child be supported at Loomis?

When and how often can I visit my child?
#LoomisSaidYes! Follow Loomis Chaffee Admissions on Instagram (@LCAdmissions). For the next four weeks, we will be giving you every reason to #SayYesToLoomis!
The Loomis Chaffee School • 4 Batchelder Road • Windsor, CT 06095
860.687.6000