Welcome to the Class of 2024!
Congratulations and welcome to the Loomis Chaffee Class of 2024! We can't wait to have you join us on the "Island" next year. You may be wondering what it is like to be a freshman at Loomis and asking yourself — Am I academically prepared? Will it be easy to make new friends? I can assure you that my colleagues in the Admission Office have already determined that you have what it takes to succeed here, both in and out of the classroom. Everyone on campus brings a unique and valuable perspective to our shared experience, and I am looking forward to watching you make your mark on our community. I encourage you to visit our Future Pelicans web pages at www.loomischaffee.org/futurepelicans for more information. Please feel free to contact me at jake_leyden@loomis.org or the Admission Office if you have any questions about life at Loomis.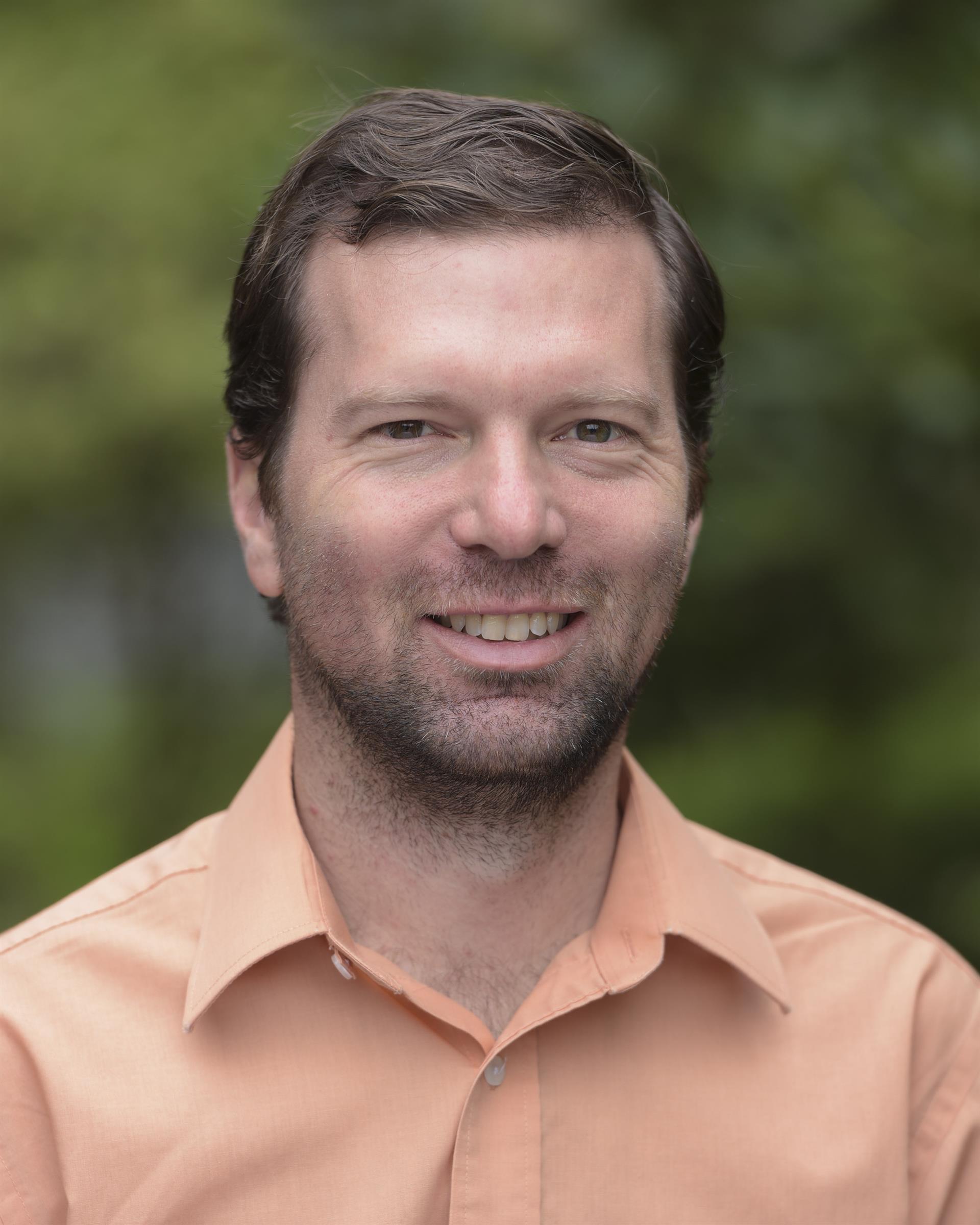 Jake Leyden
Dean of Students
Class of 2024
Welcome from the 9th Grade Class Officers
Congratulations on your acceptance to Loomis! As the current freshman class officers, we've enjoyed hanging out with our friends and taking advantage of all of the opportunities Loomis has to offer. In our first year here we've had tons of fun participating in soccer, equestrian team, basketball, prism, pancake society, orchestra, and football just to name a few. To learn more about Loomis, check out the accepted student web pages for more information about Pelican Nation, www.loomischaffee.org/futurepelicans.
Loomis Chaffee is an amazing community and we look forward to meeting you next fall!

Kirsten, Sam, Drew, and Mahamadou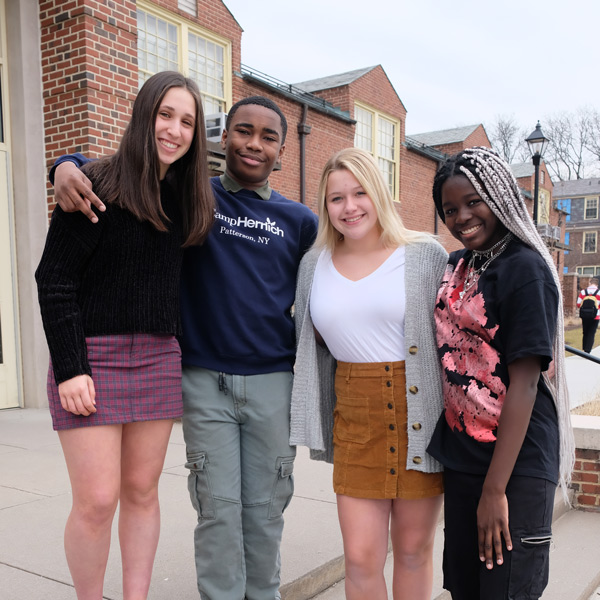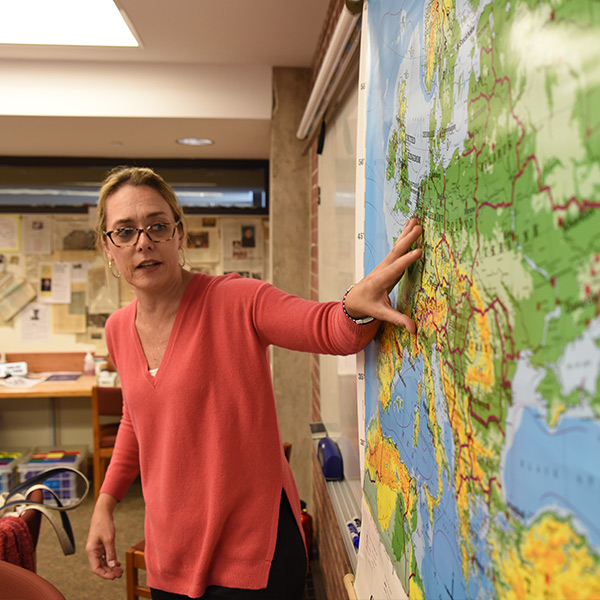 Learning from great faculty
Meet Rachel Engelke — Teacher in the History, Philosophy, and Religious Studies Department and advisor to Loomis' very successful Model U.N. team. We asked Ms. Engelke what advice she would offer new students. "I would advise them to not feel overwhelmed, to trust that they were accepted here for a reason, and we believe they can handle the work. I also would advise them to get involved: join a club, play a team sport, try out for the play, and to learn to use the teachers and the many resources available here."

All 9th grade students take part in the year-long Seminar in the Best Self. Framed by the connection of essential social themes with national and world events, these weekly seminars foster the critical thinking and committed engagement necessary for responsible citizenship. This foundational 9th grade experience cultivates both the idea and practice of discovering "our best selves" through service to "the common good."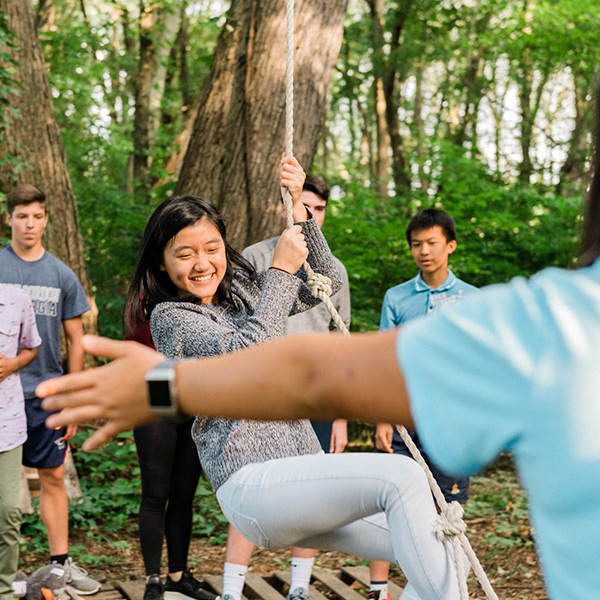 Peer Counseling — a year-long program to help students transition to Loomis
The Peer Counseling Program matches up groups of 10 to 12 first year students with two upper-class student mentors. Throughout the year, these groups meet up at least once a month for activities that include a BBQ, ropes course challenge, library conversations, gym activities, and a dodgeball tournament. Outside of planned events, peer counselors encourage new students to participate in activities such as clubs, weekend events, and student-run dialogues. The intention of the program is to provide support and a friendly upper-class presence to new students as they make the transition to Loomis.
#LoomisSaidYes! Follow Loomis Chaffee Admissions on Instagram (@LCAdmissions). For the next four weeks, we will be giving you every reason to #SayYesToLoomis!
The Loomis Chaffee School • 4 Batchelder Road • Windsor, CT 06095
860.687.6000