Greetings from Pelican Nation!
Congratulations on your acceptance to Loomis Chaffee! I am Mr. Donegan and I will serve as your class dean. This will be my 20th year working at the school and I am very excited for you to be joining the Class of 2023. My job, as your future dean, is to help you successfully navigate your first year at Loomis, but I am not the only one here to help you. You will also have an advisor, great teachers, coaches, dorm faculty, and many returning students to help you.

You may be wondering what it is like to be a new sophomore at Loomis and asking yourself — Am I academically prepared? Will it be easy to make new friends? Let me assure you: the Admission Office has already determined that you have what it takes to succeed here, both in and out of the classroom, and that you have a lot to contribute to life on our "Island" campus. Each year we welcome many new sophomores to Loomis and they quickly become part of their class. One of the ways they do this is during the Sophomore Retreat when all sophomores, new and returning, go off campus for an overnight retreat that includes canoeing, ropes courses, silent disco dancing, and more — it is a great time to connect to all your classmates and make new friends as well as learn more about yourself.

I will be away on sabbatical for the spring term, but if you have any questions please reach out to the Admission Office or contact Lori Caligiuri who is covering my dean duties this term. Her email is lori_caligiuri@loomis.org. I will be in the office in early August if you have any questions and you can reach me at mike_donegan@loomis.org. Once again, congratulations on your acceptance to Loomis!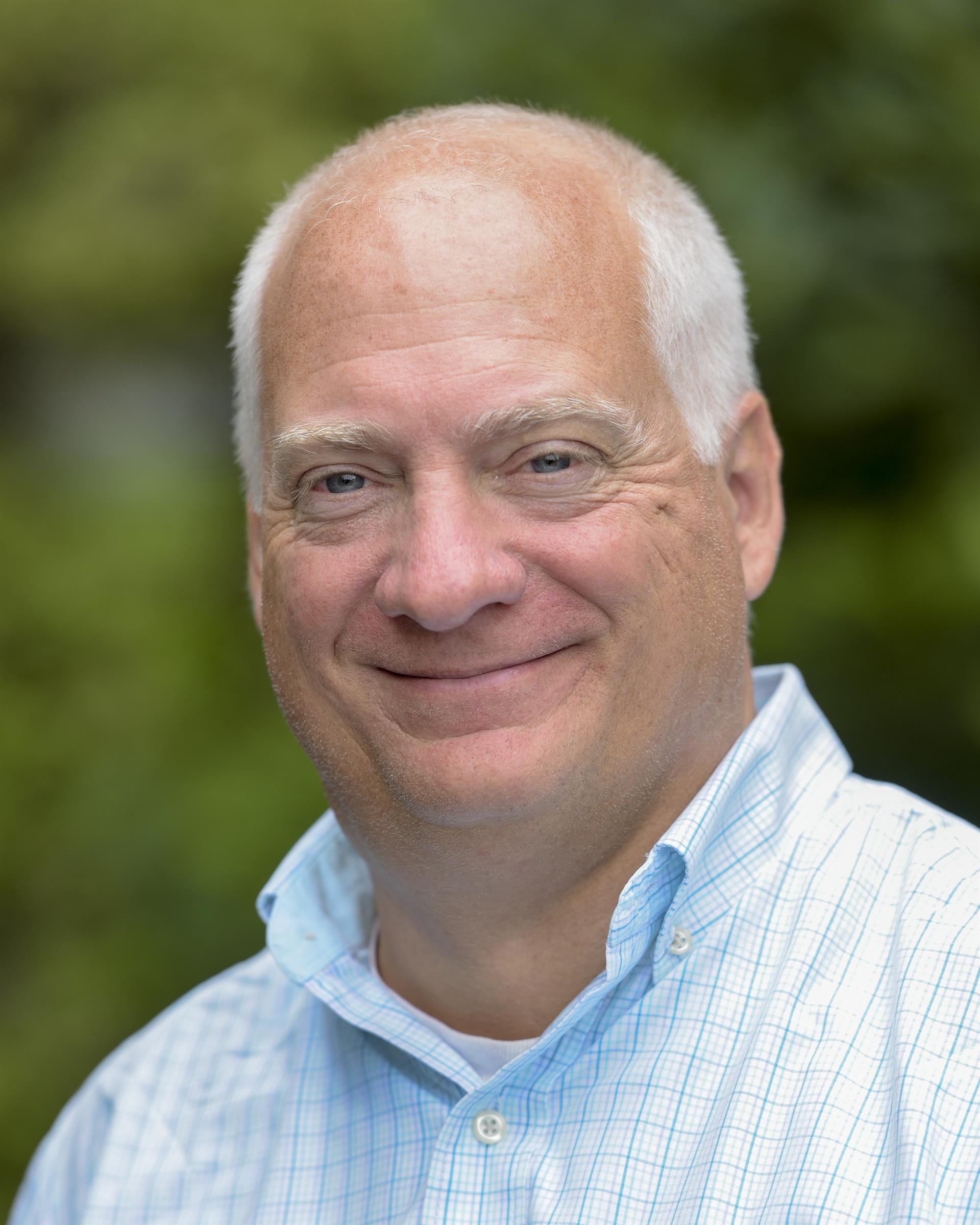 Mike Donegan
Dean of Students
Class of 2023
Welcome from the
Class of 2023
Congratulations on your acceptance to Loomis! As the Class of 2023 class officers, we are super excited to have you join us next year. We are enjoying our first year on the Island and making lots of great friends. Not only have we made amazing connections, but we have also participated in many fun activities such as our recent class-wide dodgeball tournament. We hope to see you soon and are so excited to welcome you into our community!

Kirsten, Sam, Drew, and Mahamadou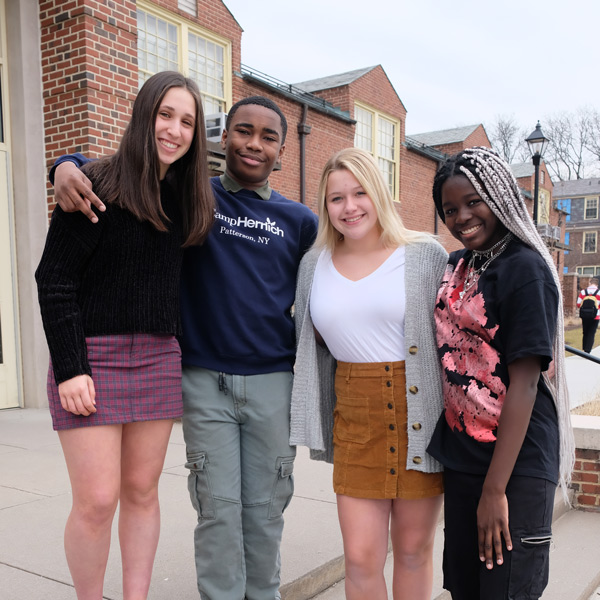 Sophomore Year Highlights
Meeting new people and making friends — the Sophomore Retreat
At Loomis you will quickly find people with whom you just "click." One way we bring new and returning sophomores together is at the annual Sophomore Retreat — two days and one night at Camp Becket in September. Ropes courses, canoeing, games, and dancing are just a few ways new friends are made.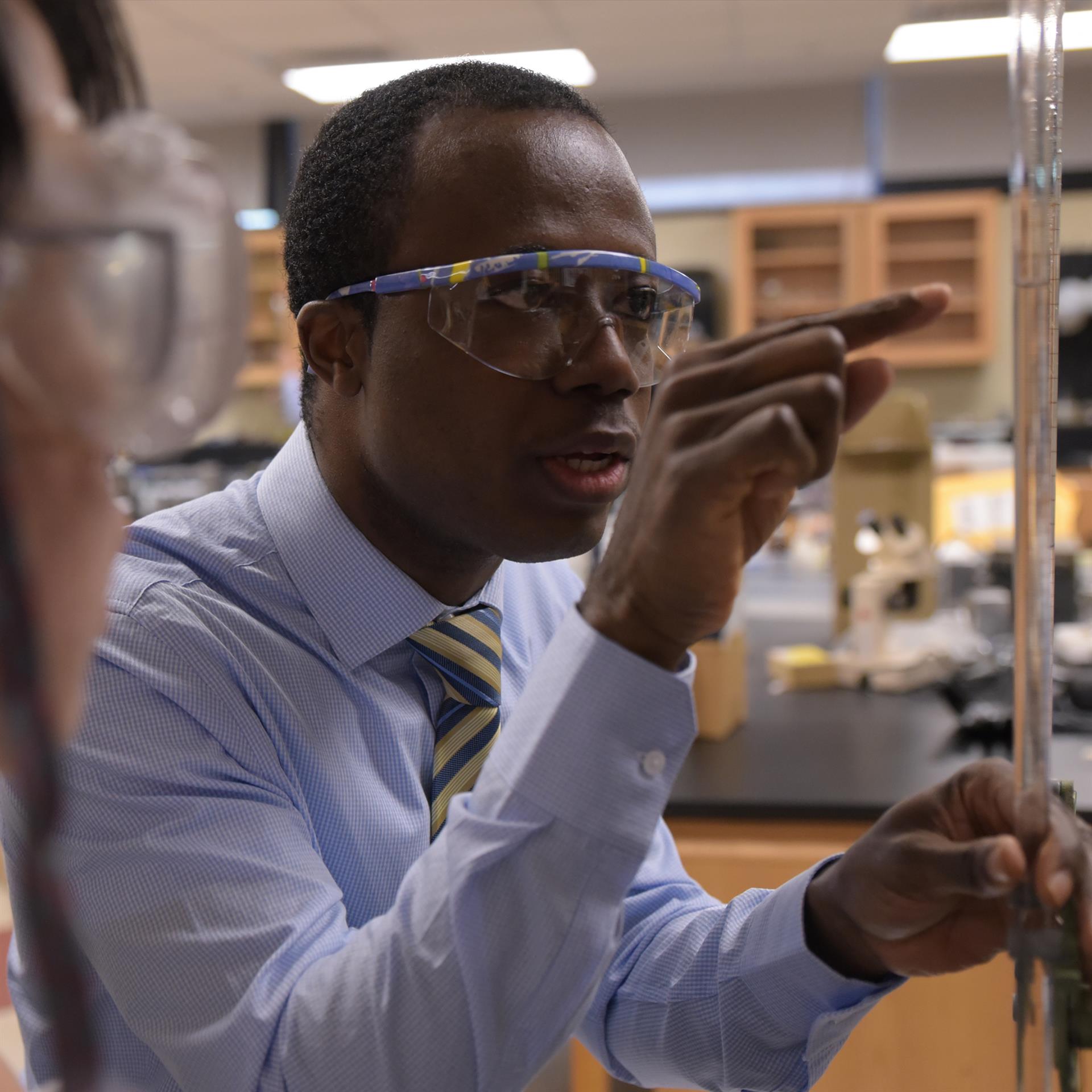 Learning from great faculty
We asked Mr. Osei-Mensah why he became a science teacher. "I have always been fascinated by how things work and why they are the way they are. I remember when I was younger, I used to grab my siblings or friends and I'd put together study groups and in these, I did a lot of tutoring. I realized that I really like helping people to succeed. I think that teaching science is an amalgamation of my interest in helping others and of my passion, science. It's great as a teacher to be able to show my students the mystery and beauty in chemistry."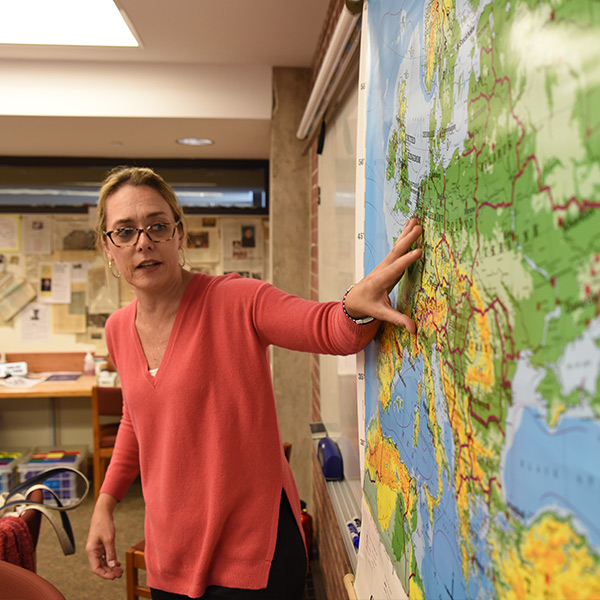 Meet Rachel Engelke — Faculty member in the History, Philosophy, and Religious Studies Department and advisor to the very successful Model U.N. team. We asked Ms. Engelke what advice she would offer new students. "I would advise them to not feel overwhelmed, to trust that they were accepted here for a reason, and we believe they can handle the work. I also would advise them to get involved: join a club, play a team sport, try out for the play, and to learn to use the teachers and the many resources available here."
Sophomore Writing Workshop
Decade after decade, Loomis graduates find that their writing skills far exceed those of many of their peers, no matter what major and career they pursue. With a longstanding emphasis on superior writing, Loomis teaches students not only how to write well, but also how to understand the science of good writing. Our English Department faculty lead these efforts with a multi-year writing program, the heart of which is the Writing Workshop, which meets once a week throughout the sophomore year. Learn more about writing at Loomis.
Global and Environmental Studies Certificate
If your passion and interests lie in acquiring and exploring a greater understanding of the world, the Global & Environmental Studies Certificate might be the perfect program for you. The GESC recognizes academic, extracurricular, and experiential studies focused on fulfilling the mission of the school in educating "its students for service in the nation and in today's global civilization."
#LoomisSaidYes! Follow Loomis Chaffee Admissions on Instagram (@LCAdmissions). For the next four weeks, we will be giving you every reason to #SayYesToLoomis!
The Loomis Chaffee School • 4 Batchelder Road • Windsor, CT 06095
860.687.6000