Greetings from the Island!
Congratulations and welcome to the Loomis Chaffee Class of 2021! No matter how you found your way to our "Island," you are now a part of our community and a part of the graduating class. Every year, new students have joined this class and our returning students always get excited to meet those who have decided to become fellow Pelicans. We anticipate that you will bring energy to our community, maturity as an experienced student, and a desire to achieve all you can during your senior or post-graduate year; undoubtedly, your addition will make a big impact on Loomis Chaffee in memorable way.
When you arrive — often with a specific area of focus — we will encourage you to push beyond the familiar and discover the enormous scope of academic, athletic, club, and co-curricular offerings here on campus. In the meantime, look for online discussions with LC coaches and faculty in the coming days; the Admission Office will email you information about these events. Also be sure to check out the accepted students web page, www.loomischaffee.org/futurepelicans.
If you have any questions, please do not hesitate to reach out to me at jessica_matzkin@loomis.org.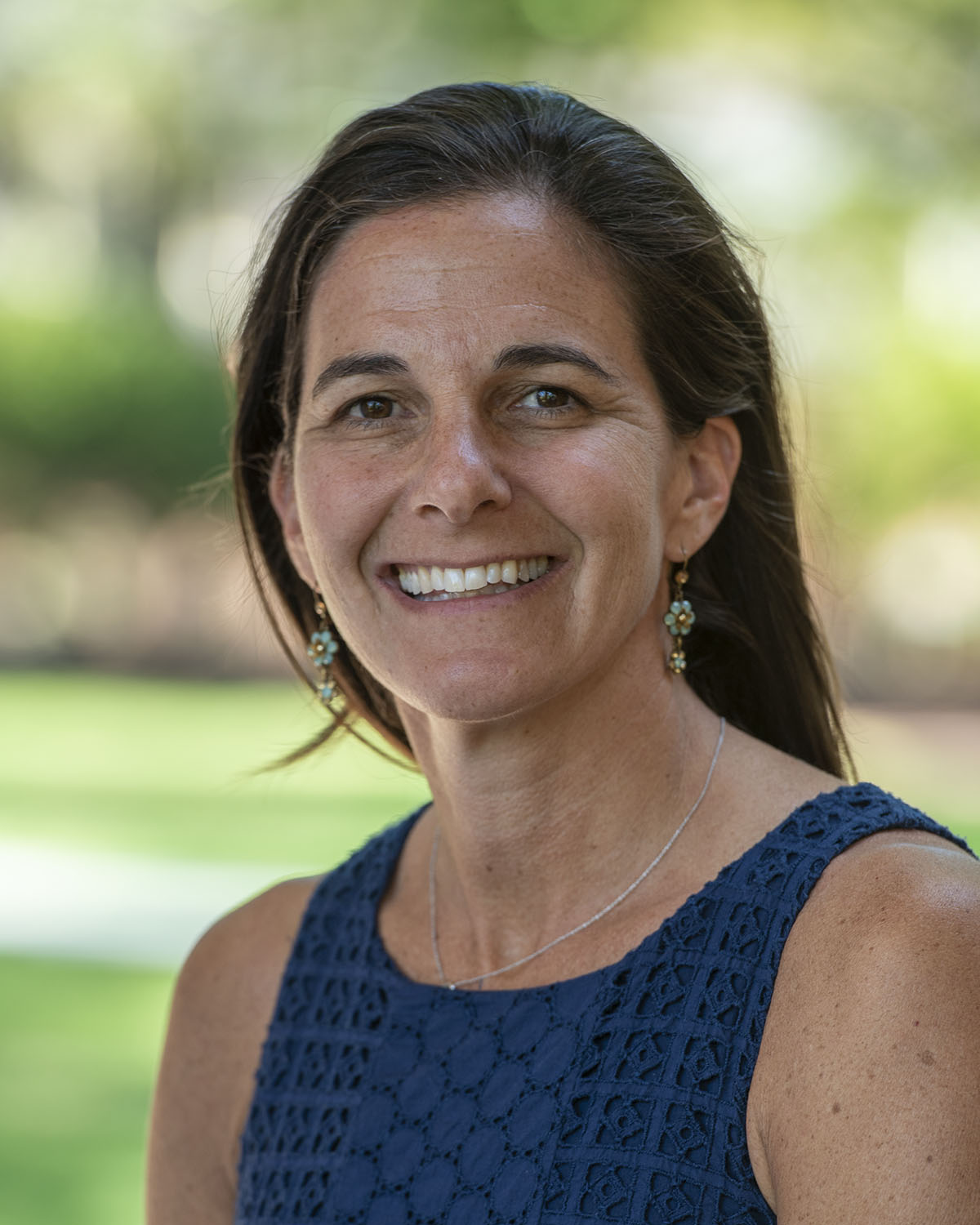 Jessica Matzkin
Dean of Students
Class of 2021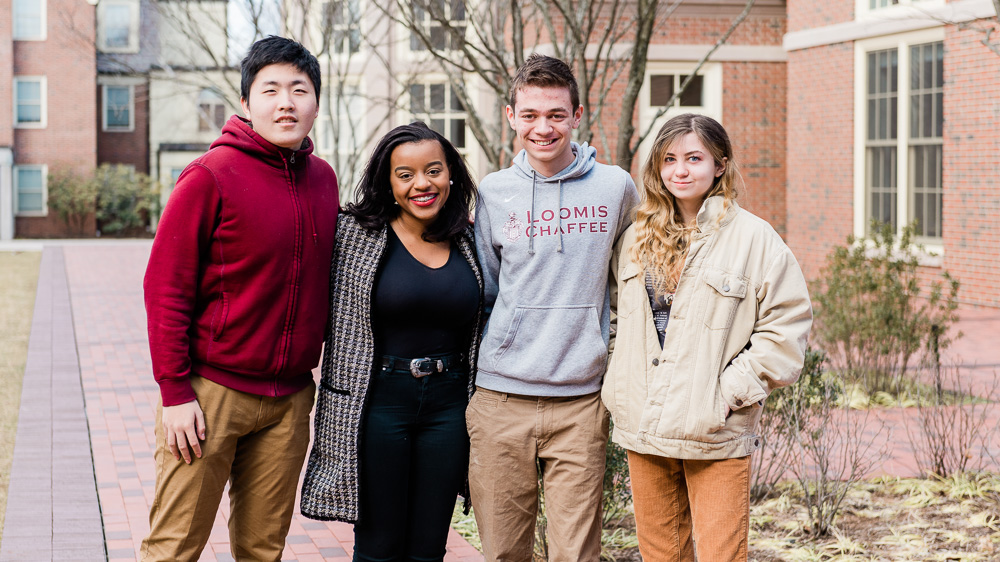 Welcome from the Class of 2021 Class Officers
Congratulations on your acceptance to Loomis Chaffee! As the Class of 2021 class officers, we would like to personally welcome you to the Island. One of the amazing aspects of Loomis is its close-knit community, so we have incorporated a variety of fun events — basketball tournaments, cereal night, and pelican games — throughout the year that have helped to get us more familiar with our peers. The Class of 2021 is filled with a diverse and welcoming body of athletes, artists, and scholars, and we can't wait for you to join us in the fall!
Matthew, Simone, Max, and Elizabeth

Senior/Post-Graduate Year Highlights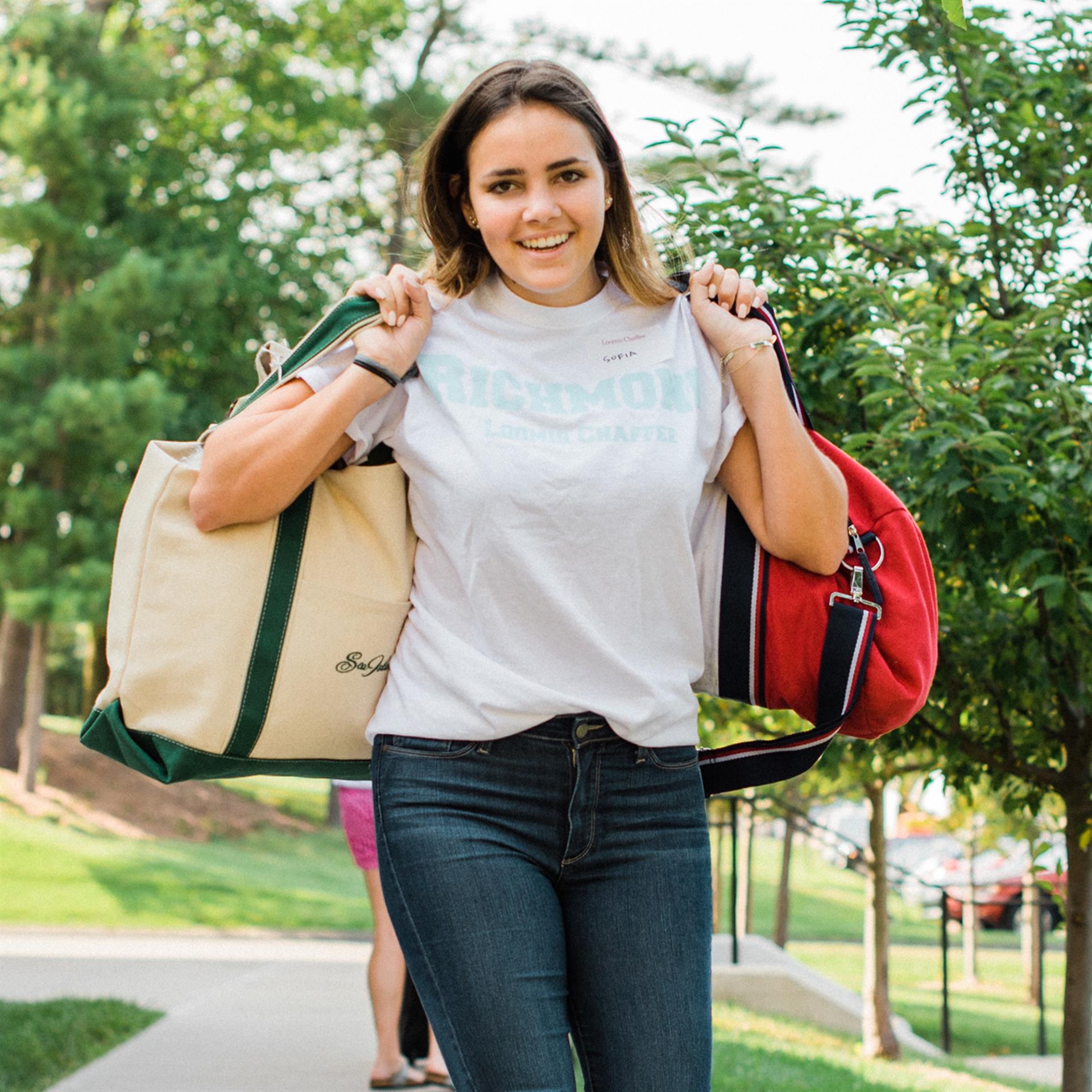 Special orientation designed for new seniors and post-graduates
You will begin your year at Loomis with a special orientation designed specifically to address concerns of new seniors and post-graduates; this program will give you a great head start to your time on the Island. During orientation you will meet with your dean, your director of studies, and the College Guidance Office.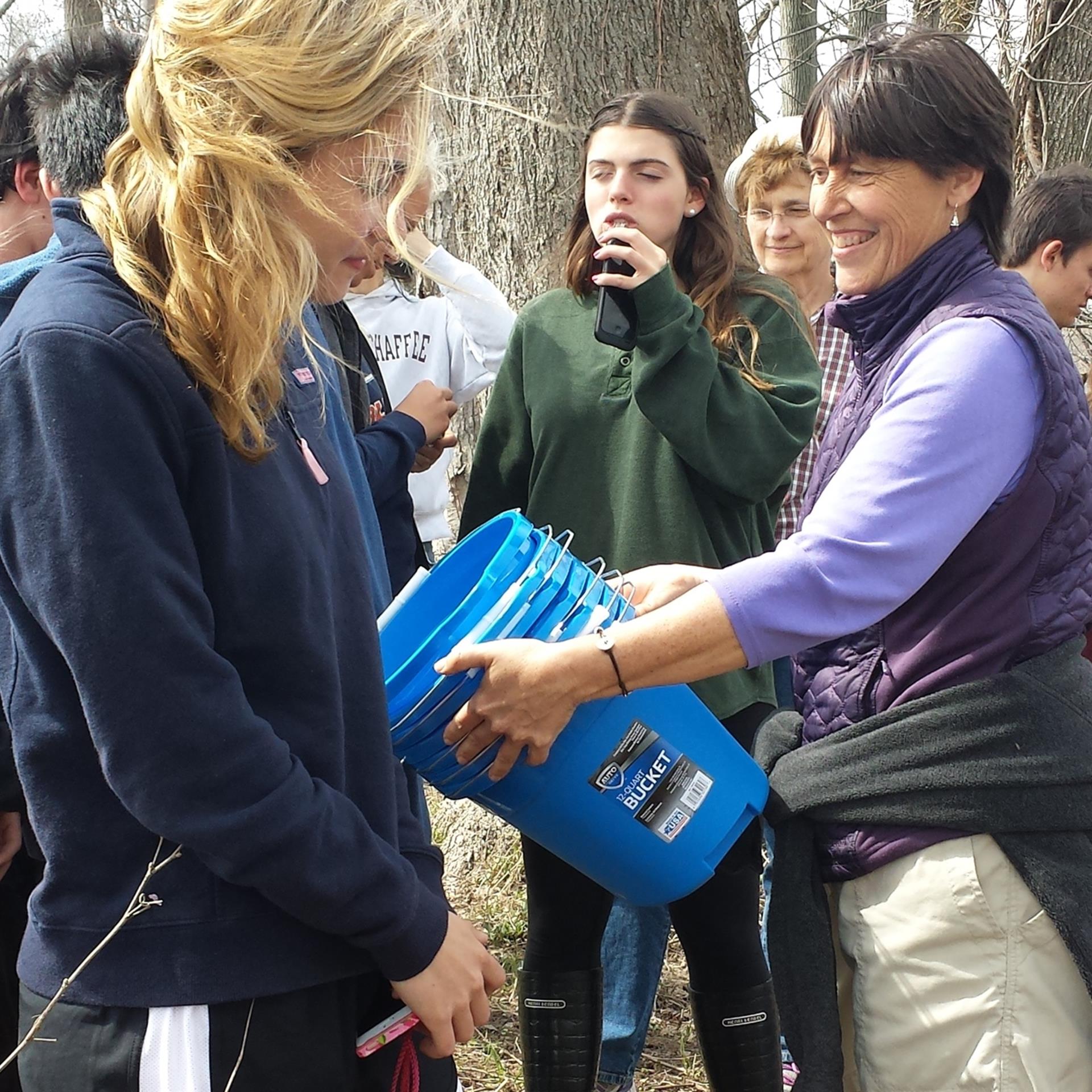 Learning from great faculty
Meet Betsy Conger – Science teacher and head coach of girls varsity softball. We asked Ms. Conger what class is her favorite to teach. "I love teaching Environmental Science partly because I have such a strong interest myself in stewardship and because the students are often interested but don't know a lot [about Environmental Science] coming in. I tell my students that my goal for them is to become environmentally literate citizens. I want them to understand what questions to ask and how to weigh evidence to make informed decisions."
A comprehensive College Counseling Program
It has long been said that much of college guidance is about relationships — between student and counselor, between school and college, between counselor and parent. We pride ourselves on these relationships and view them as elemental to our roles, but we also know that a vibrant and dynamic college counseling program encompasses much more.
As seniors and post-graduates, you will be part of the Class of 2021 — student leaders on campus for the 2020-21 academic year. During this time, you will also enjoy a series of senior traditions that include signing your name in the Founders Cupola, walking the senior path, senior projects, senior trip and class dinner, prom, Class Night, and early graduation.
Welcome from the Director of Athletics
Congratulations on your acceptance to Loomis! Many students accepted for 11th and 12th grades and post-graduate years come to Loomis as accomplished student-athletes looking for new challenges. Here you will find a great academic program, highly competitive athletics, and fellow student athletes who are leaders within our diverse community. Our outstanding coaching and strength and conditioning staff — knowledgeable in their sport and committed to competitive excellence — look forward to working with you and helping you improve and grow as athletes and good citizens. Often a student's fondest memories and lasting friendships are forged through playing sports at Loomis even if only for a year or two. We believe that athletics are an extension of the classroom, providing students opportunities to learn more about themselves as well as the value of sport.
If you have any questions as you consider your options for next year, please contact me at sue_cabot@loomis.org.
Sue Cabot
Athletics Director
#LoomisSaidYes! Follow Loomis Chaffee Admissions on Instagram (@LCAdmissions). For the next four weeks, we will be giving you every reason to #SayYesToLoomis!
The Loomis Chaffee School • 4 Batchelder Road • Windsor, CT 06095
860.687.6000