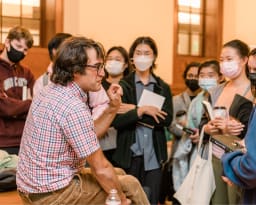 Journalist Mark Oppenheimer '92 returned to the Island to discuss his latest book, Squirrel Hill: The Tree of Life Shooting and the Soul of a Neighborhood.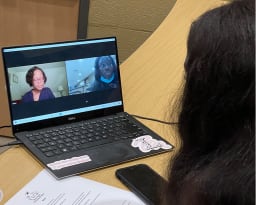 Students participating in the Loomis Chaffee Black Alumni Mentoring Program recently met their mentors via video conference, launching the program's second year.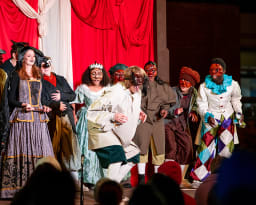 A 31-member student cast and crew recently presented the raucous slapstick comedy The Love of Three Oranges during a five-night run on both an outdoor stage next to Chaffee Hall and in the Hubbard Performance Hall.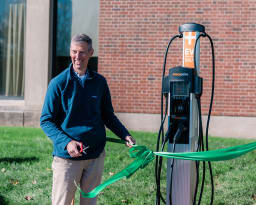 Loomis Chaffee recently celebrated the opening of the school's first Electric Vehicle (EV) charging station.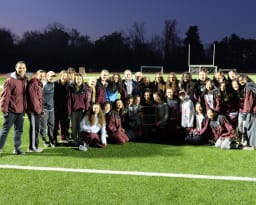 The girls varsity cross country team captured its first Founders League title in five years on their home course.
Seniors Will Cleary and Oliver Martin of the boys soccer team have been invited to play in the Bimbo High School Soccer All-American Game as members of the East All-American team.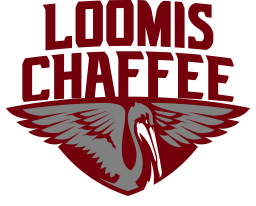 With the fall season ending for many collegiate teams and the winter season kicking off, we wanted to recognize several of our alumni who are making headlines for their respective college programs.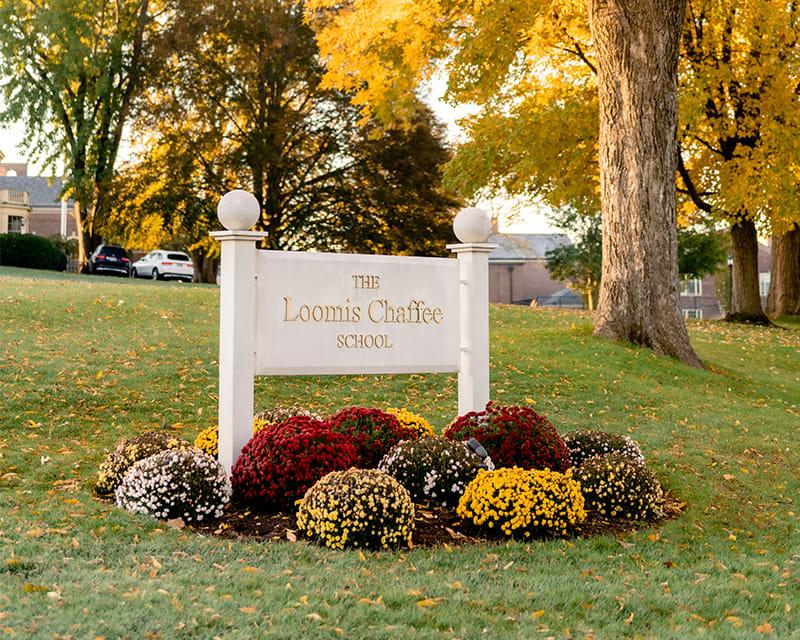 Wednesday, November 17 at 7 pm EST: Head of School Sheila Culbert will lead a virtual Chaffee Book Club discussion of the novel Klara and the Sun by Kazuo Ishiguro. To register for the event and receive Zoom details, please contact Director of Alumni and Parent Relations Lisa Salinetti Ross.
Tuesday, November 30: #GivingTuesday! Join members of the Loomis Chaffee community and make your gift to the 2021―22 Annual Fund by visiting our giving page. Your support provides critical resources for every aspect of life on the Island!
Loomis Chaffee Class Notes Go Social
We have changed our approach to helping you share your news with your classmates. Alumni news notes now appear exclusively on Loomis Chaffee alumni social media accounts, which can be viewed publicly. These include the Loomis Chaffee Class Notes Instagram account and the Loomis Chaffee Alumni Facebook page. Follow us and submit your news today!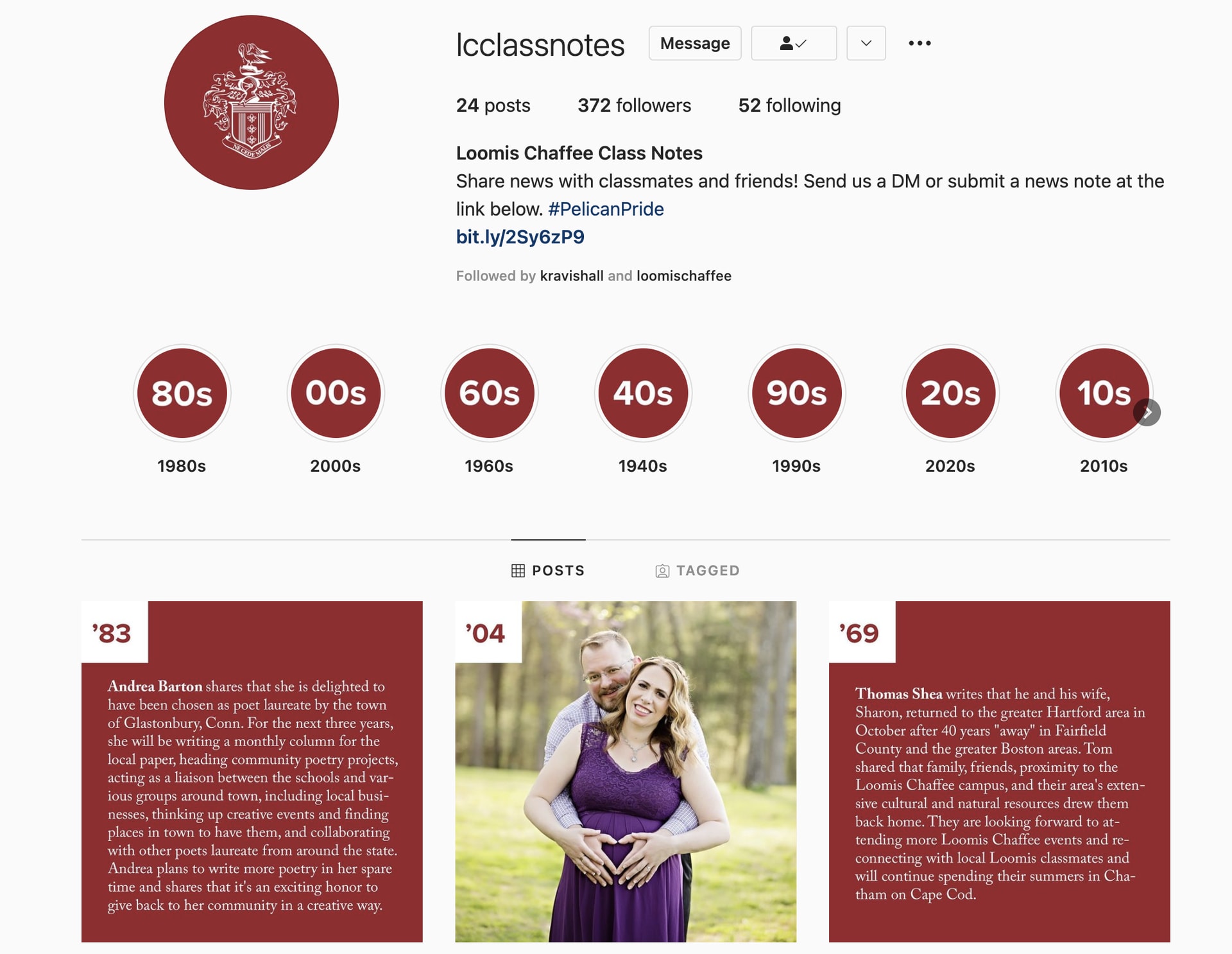 Share Your Story!
Readers tell us they're interested in what alumni from across the Loomis Chaffee community are doing. Connect to the Alumni Class Note submission link to share your story.
The Loomis Chaffee School · 4 Batchelder Road · Windsor, CT 06095
860.687.6000
This message was sent to EMAIL.